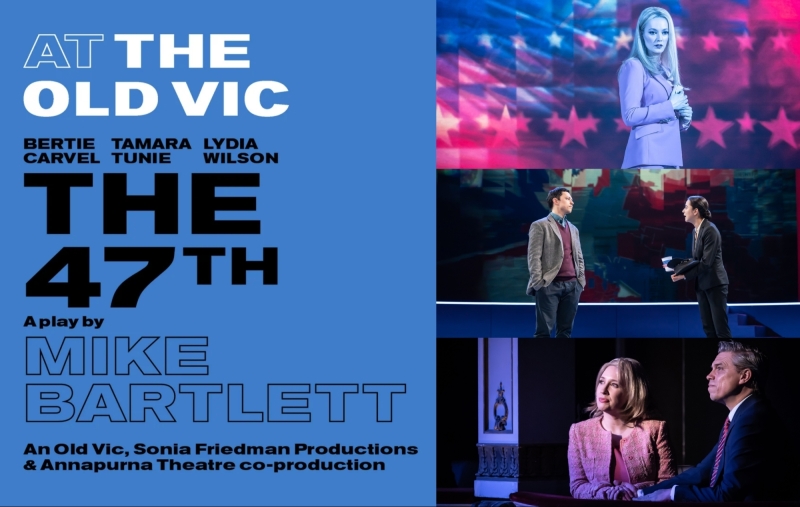 The team behind the multi award-winning King Charles III reunite as Rupert Goold directs the world premiere of Mike Bartlett's viciously funny play The 47th.
It is 2024 and as America goes to the polls, democracy itself is on the brink. Who takes the White House – and at what cost?
This new play is a chaotic glimpse into the underbelly of the greatest political show on earth – the next presidential race. Starring Lydia Wilson as Ivanka Trump, James Garnon as Ted Cruz/Paul and James Cooney as Charlie Takahashi.
The 47th is on at The Old Vic until 28th May, for tickets click here.