50 Penguin Classics Audiobooks Collection, featuring Emilia Fox, Julian Rhind-Tutt, Sian Clifford, Richard Armitage, Bonnie Wright, Natalie Dormer and Jessie Buckley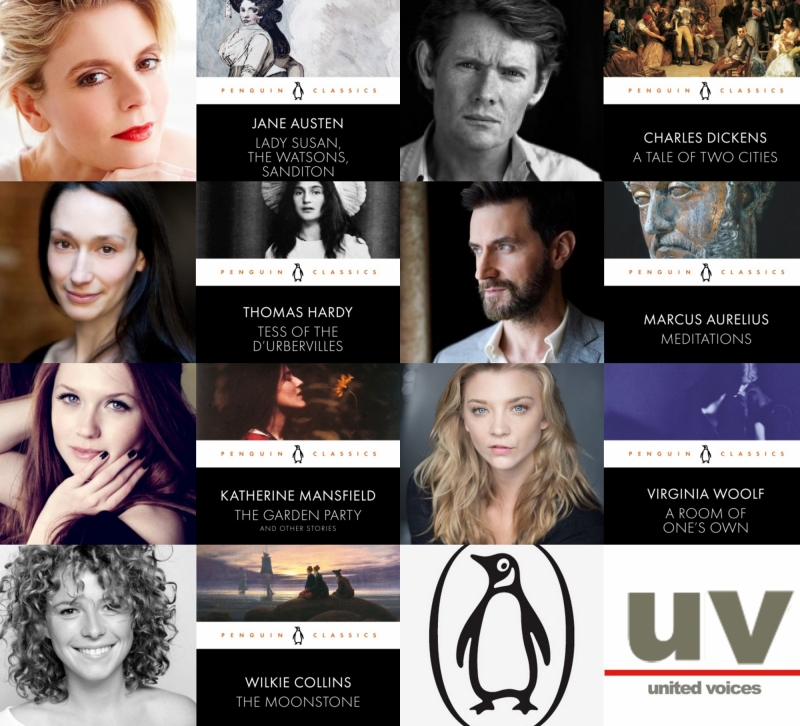 Penguin Random House has announced a star-studded cast of actors to narrate a new series of 50 Penguin Classics audiobooks, with a whole host of United Voices clients.
On 26th September, a new series of fifty audiobooks from the world-renowned Penguin Classics collection will be launched. For the first time, these titles are totally unabridged in audio and include the introductions from the print editions.
The publishing house has said it is catering to a growing audiobook audience. Audiobook sales increased by 43% year-on-year in 2018 while nearly 10% of the UK population are listening to audiobooks regularly, according to the Publishers' Association Yearbook. PRH UK Audio publisher Richard Lennon said: "With this collection our aim is to bring these classic texts to life for an audience for whom listening, rather than reading, is the default way to consume stories and ideas. By pairing these classic works with a diverse range of modern acting talent we want to encourage more people to enjoy these beautifully read, unabridged editions."
The audiobook collection will be released simultaneously on 26th September, and features Emilia Fox reading Lady Susan, the Watsons, Sanditon, Julian Rhind-Tutt narrating A Tale of Two Cities, Sian Clifford performing Tess of the D'Urbervilles, Richard Armitage reading Meditations, Bonnie Wright performing The Garden Party and Other Stories, Natalie Dormer narrating A Room of One's Own and Jessie Buckley reading The Moonstone.