THE AUDACITY is released today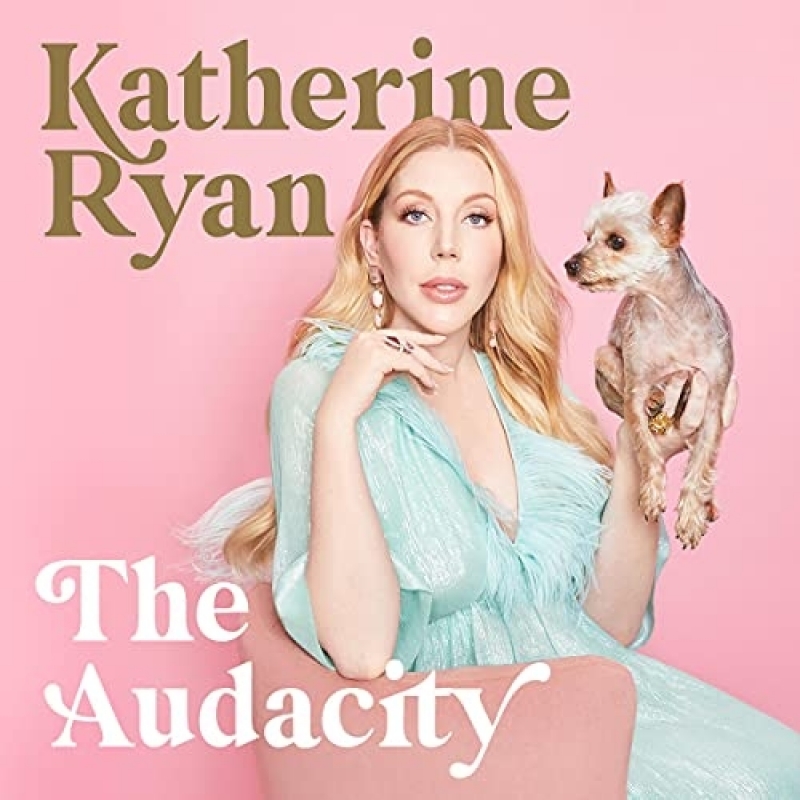 Katherine Ryan's stunning debut memoir The Audacity is out today!
From the star of The Duchess and the host of Telling Everybody Everything, her debut novel gives her an opportunity to connect with people more fully and honestly than a panel or comedy show allows.
Detailing Katherine's journey from a naive ex-Hooters waitress fresh off the boat from Canada to comedy megastar, chapters will cover How to Potty Train Your Baby at 10 Months, How to Cut Off Your Racist Aunties, How to Marry Your High School Boyfriend and How to Co-Parent when you're a Single Mum. The Audacity combines Katherine's unerring ear for the perfect line with the warmth, compassion and hard-won wisdom that makes up a life on and off stage.
The Audacity in her own words:
'I've come to accept that being audacious is a gift I can't escape.
People 'know' my on-stage comedy persona or my scripted ballsy characters and wrongly assume that, at home, I must stomp around all day in designer dresses, eviscerating those who dare to cross my path and denouncing the existence of men in general. But mostly, I just sit eating pickles and being nice to some dogs.
As my mother always said, 'Katherine, if we all liked the same thing, we'd all be married to your father.'
I'm often asked how I developed my lurid level of courage and assurance and for tips on how others can match. The Audacity is my chance to share my blueprint for just that. You will learn:
How to become the most popular girl in school.
How to waste all your money on designer dogs.
How to attract toxic men...and keep them interested!
And so much more.... Plus, secrets! Secrets are my favourite things to be told, and I figured I'd better tell a few juicy ones myself. Why not? No matter what I do, there will always be something about me that reads as simply outrageously audacious. And I wouldn't have it any other way.
As if that wasn't enough, this audiobook includes exclusive content from my mum, Julie McCarthy. It's amazing. It's like an audiobook within the audiobook.'
To listen to the audiobook click here.