BAFTA Awards 2023 - Best Animated Film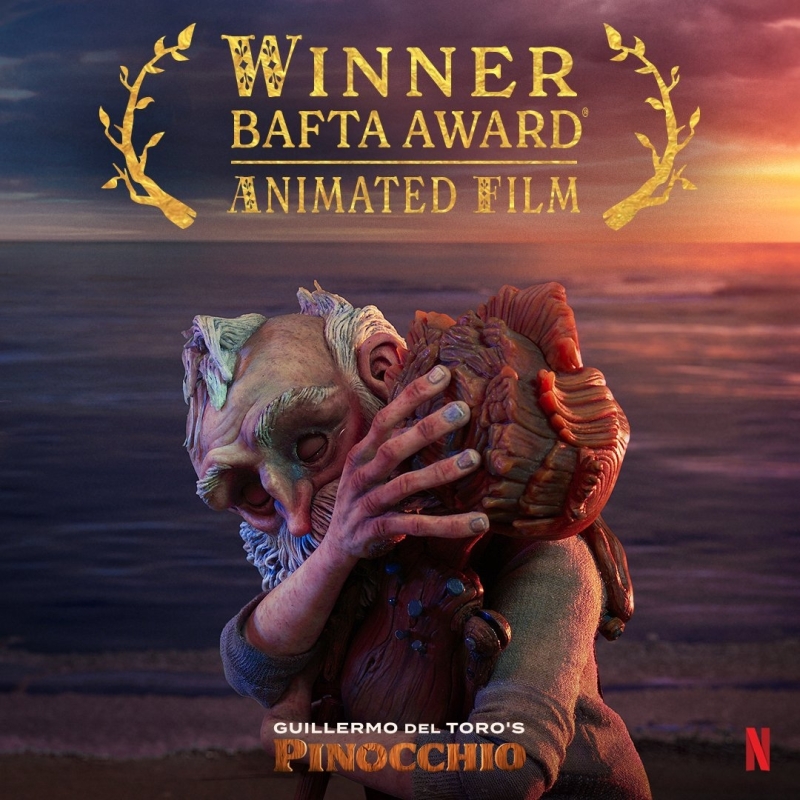 Starring David Bradley as Geppetto, Guillermo del Toro's Pinocchio wins Best Animated Film at the 2023 BAFTA Awards.
This stop-motion rendition of the classic tale of the The Adventures of Pinocchio by Italian writer Carlo Collodi has proved to be a favourite of the year, winning the hearts of people all over the world (and many awards). Guillermo brings his unique style, that marries the 'superbly strange' (The Guardian, 2023), the somewhat surreal and the breathtakingly beautiful.
Exploring the Frankenstein elements of the tale, Guillermo also provides a touchstone of humanity through Geppetto, the grieving father. Shedding the Disney-fication of the 1940'sfilm, Geppetto is not a perfect man or father, but a deeply human one who struggles in the face of loss. David Bradley's performance breathes life into the role, grounding the film in thereal despite its fantastical nature.
We would like to wish David a huge congratulations!