Barnaby Rudge, by Charles Dickens, read by Jason Watkins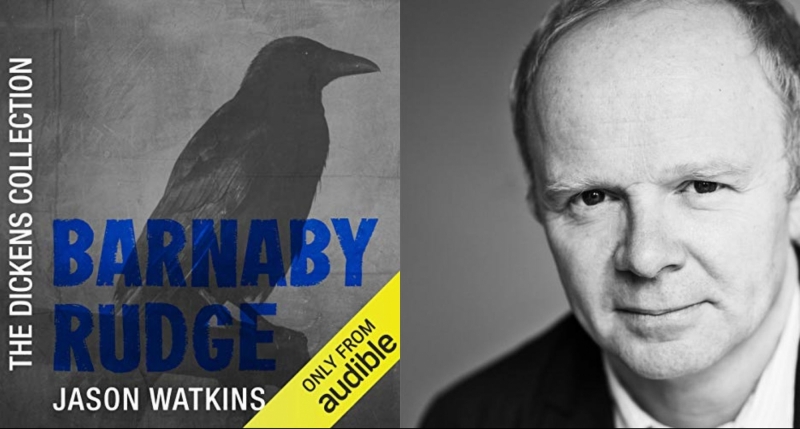 Jason Watkins, the award-winning stage and screen actor best-known for his roles in The Lost Honour and A Very English Scandal, masterfully performs this brand new recording of Barnaby Rudge; first published in 1841, it was Dickens' fifth title and his first historical novel, as part of the Audible Exclusive Series, the Dickens Collection.
Set against the backdrop of the Gordon Riots of 1780, Barnaby Rudge reflects back on a time of revolt against the British parliament, following the Catholic Relief Act of 1778.
Leading to the death of hundreds and the total destruction of Newgate Prison as well as various Catholic chapels, Dickens was deeply disturbed by this violent moment in British history. Paired with his continuing brushes with poverty and disaster, he decided to instil within the novel, both a sense out outrage at the politicians who recklessly endangered the lives of so many, as well as a powerful and progressive moral code for future generations.
Barnaby Rudge follows the lives of three very different characters; the eponymous Barnaby, a kind albeit slow-witted young man, the romantic and overly idealistic Joe Willet, and the nobleman, son of a leading London politician, Edward Chester.
Their lives, as well as the lives of those they love and despise, are interconnected in this thrilling, mysterious and wholly romantic Dickensian adventure.
Opening with the threat of an unsolved double murder, the narrative quickly turns to blackmail, conspiracy, abduction and revenge. Set against the politically charged backdrop of the late 1700s, the three protagonists weave in and out of poignant historical events seamlessly, and the listener is taken on a dark, gothic and electrifying journey.
Barnaby Rudge, read by Jason Watkins, is avaialable on Audible and Amazon from Thursday 19th September 2019.