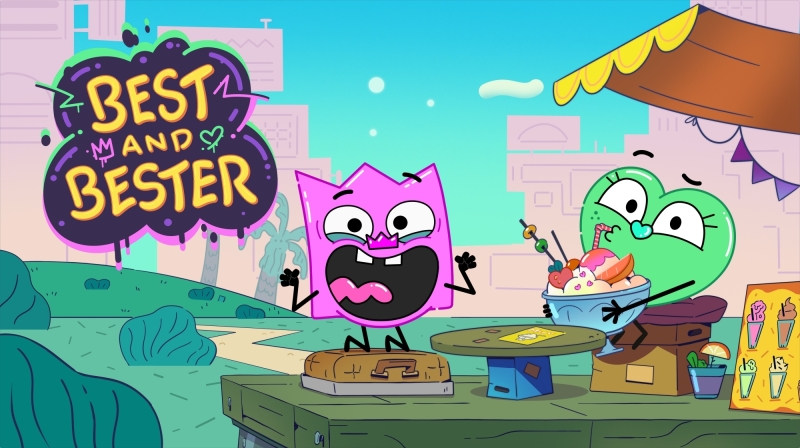 Best and Bester is launching on Nickelodeon UK this weekend!
Multi-hyphenate best-buddies-twins-duo Best and Bester have a unique ability – in a town where everyone is "hatched" from the Eggsistence Machine into their perfect body, Best and Bester are "no-bodies." With no permanent body of their own, they can choose what they want to be and transform themselves every single day. A surprising, smart and spirited buddy comedy, the series takes the idea of choices to ridiculous new heights.
New 2D animated series Best and Bester launches in the UK on Saturdays and Sundays at 7.30am (repeating at 4pm) on Nickelodeon from 3rd September 2022.
United Voices have clients Rasmus Hardiker, Michelle Asante, Pearl Mackie and Akiya Henry, starring.