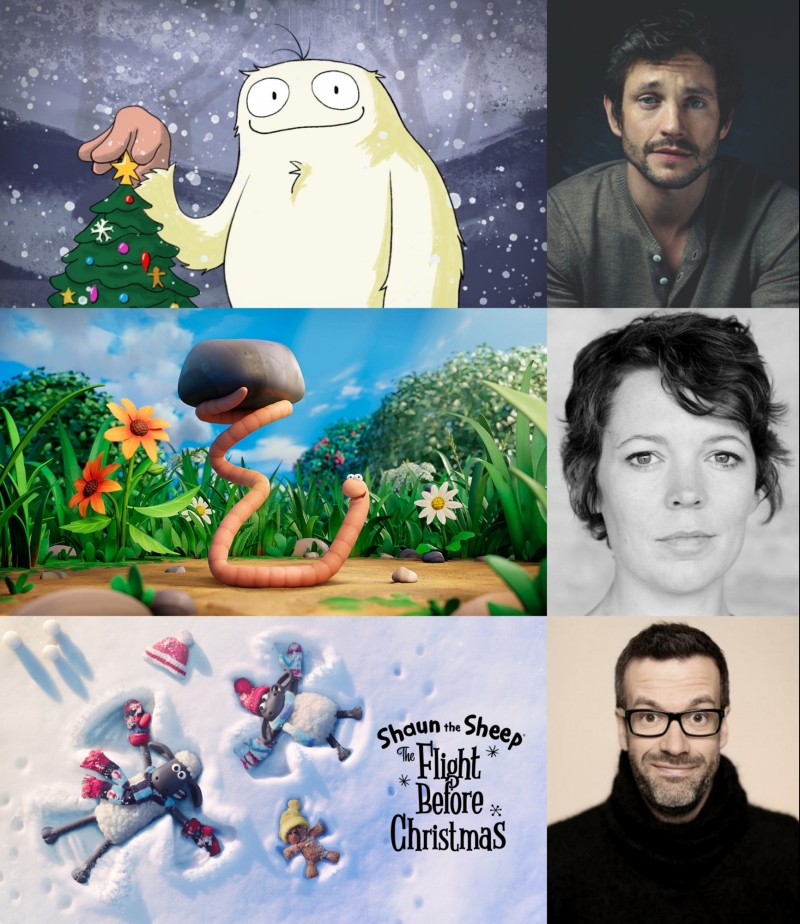 United Voices has some big animations on over the Christmas period!
Shaun The Sheep: The Flight Before Christmas
Shaun's seasonal excitement turns to dismay when a farmhouse raid to get bigger stockings for the Flock inadvertently leads to Timmy going missing. Can Shaun get Timmy back before he becomes someone else's present?
Marcus Brigstocke voices Farmer Ben. Available on BBC One (6pm on Christmas Eve and 11.25am on Christmas Day)
Superworm is a long, strong worm with amazing skills and a big heart, who keeps on saving the day. But what happens when he gets too full of himself and starts to ignore his friends? An animated comedy for all the family, based on the much loved picture book written by Julia Donaldson and illustrated by Axel Scheffler.
Narrated by Olivia Colman. Available on BBC One at 2.30pm on Christmas Day and 1.25pm on 28th December.
Terry Pratchett's The Abominable Snow Baby
The magic of Terry Pratchett, the legendary national treasure and maverick British author who sold over 100 million books worldwide, comes to life in this half-hour animation.
The Abominable Snow Baby tells the story of a quintessentially English town which is thrown into disarray by a huge snowfall and the dramatic appearance of a 14-foot tall Abominable Snow Baby. Shunned and feared by the local townsfolk, Snow Baby is rescued by the indomitable Granny who along with grandson Albert (Hugh Dancy) welcomes him into her home, showering her new pet with love and affection, changing the town's perception and helping the community overcome their initial prejudices.
Available on Channel 4 at 7.30pm.