Craig Charles hosts BBC RADIO 6 AFTERNOON SHOW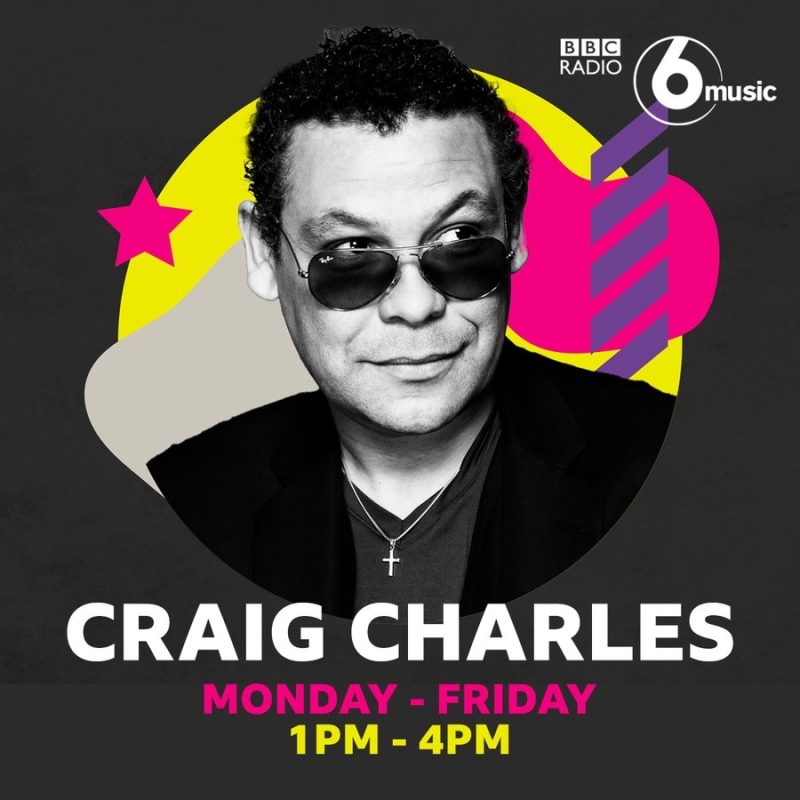 Craig Charles is the new host of the weekday afternoon show on BBC Radio 6 Music (1pm - 4pm), which will be an uplifting and eclectic mix of music and include guests from across the worlds of music, comedy, TV and film. The show will be broadcast from Salford from October 2021.
Craig says: "I'm made up to be able to present a brand new show on 6 Music later this year. So, join me each weekday afternoon for a cup of tea, a chat and where I'll be playing some cracking tunes from across the musical spectrum. I can't wait to get started - bring it on!"
Craig has been part of the 6 Music family since it first went on on-air in 2002. He has presented multiple shows over the years, including his extremely popular Saturday night Funk And Soul Show. He will continue to present The Craig Charles Funk and Soul Show (Saturday, 6pm - 9pm) as well as The Craig Charles House Party on Radio 2 (Saturday 10pm-12am).