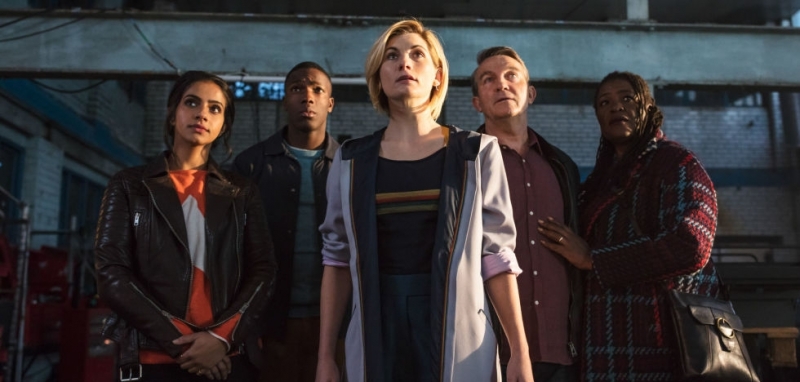 Series 11 has been keenly anticipated, as a woman takes on the title role in Doctor Who for the first time. Unlike previous series, it will run for 10 episodes instead of 12. The first episode is entitled 'The Woman Who Fell To Earth' and is set in Sheffield. The episode is written by the incoming showrunner, Chris Chibnall, will be broadcast on Sunday 7 October. This series will mark the first time in the show's 55-year history that it will have a regular slot at the end of the weekend. The show had featured as part of BBC One's Saturday lineup since being revived in 2005. It was produced by
BBC Wales.
Johnny Dixon guest stars in the opening episode as 'Karl'. Ben Bailey-Smith stars as 'Durkas', David Shield as 'Ronan', Shaun Dooley as 'Epzo Finskad', and Stavros Dematriki as 'Alfonzo' later on in the series.
Doctor Who returns on Sunday 7th October 2018, 6.45 on
BBC One.
Back to News