DON'T TELL THE BRIDE REVISITED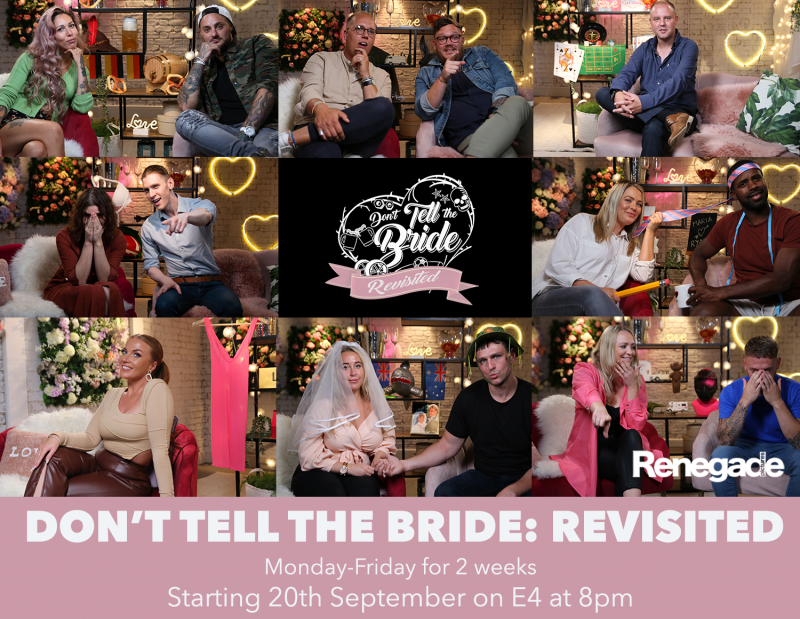 Don't Tell The Bride has seen it all through the years, from tearful bust-ups to dress disasters and the iconic Vegas wedding. Have you ever wondered what happened to the couples after? Now you don't have to.
'Don't Tell The Bride Revisited' starts on Monday 20th September for 2 weeks. It's on every week night on E4 at 8pm.
They have invited the most unforgettable couples who tied the knot on this much-loved show to relive the highs and lows of their incredible wedding days. With a supporting cast of best men, bridesmaids and straight talking in laws they'll tell us what they were thinking when control was handed over on the biggest day of their lives.
Now, the couples sit down and remember their unconventional nuptials. Is all forgiven?
Narrated by Rebekah Staton. To catch up onn the show, click here.