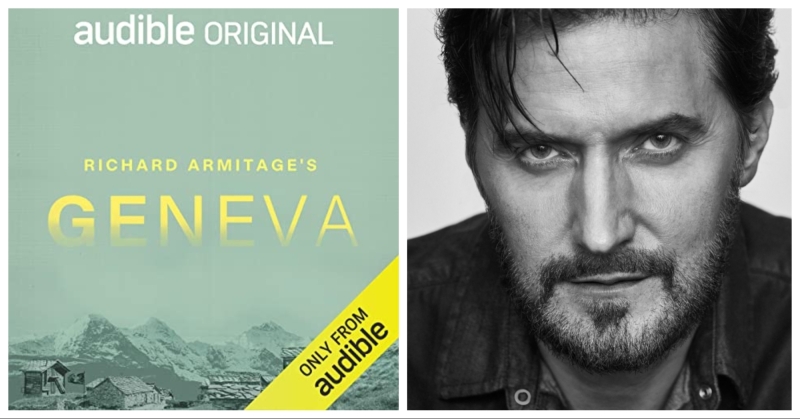 Richard Armitage's debut fiction novel Geneva will be released exclusively in audiobook format by Audible.
Geneva is an intricate and fast-paced psychological thriller following Nobel Prize-winning scientist Sarah Collier and her husband Daniel as they travel to Switzerland for an important conference. However, when they arrive they become embroiled in a high stakes game with hidden players bringing into question their work, marriage and sanity.
Released on October 20th 2022, Geneva is written and performed by Richard Armitage.