Home series 2, starring Rebekah Staton, Syrus Lowe and Kwami Odoom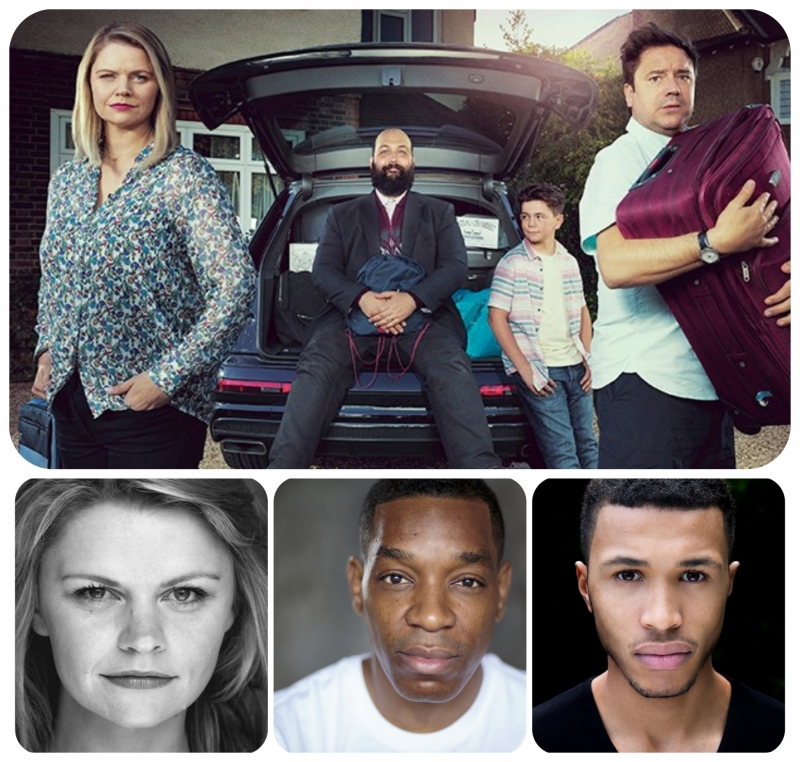 Home is Channel 4's sitcom about a Syrian asylum-seeker who hides himself in the boot of a car at a petrol station in Calais – and ends up at Katy, Peter and John's suburban home in Dorking.
The new series will also see the arrival of a new character, as Shetland's Douglas Henshall joins the cast as Elliot, John's dad and Katy's ex-husband. According to the show's official synopsis, "Elliot has been absent for a few years, and when he makes a sudden reappearance into their lives no-one really expects it to go smoothly.
"Elliot claims to have cleaned up his act, and is still as charming as ever, but the undercurrent of chaos is still very much there. But Elliot is John's dad, and wants to see more of his son."
Home will air from Wednesday 5th February 2020 at 10pm on Channel 4 and stars Rebekah Staton, Syrus Lowe and Kwami Odoom.