Primary tabs
Horrible Histories: the Movie - Rotten Romans, starring Rupert Graves, Jamie Demetriou and Dominique Moore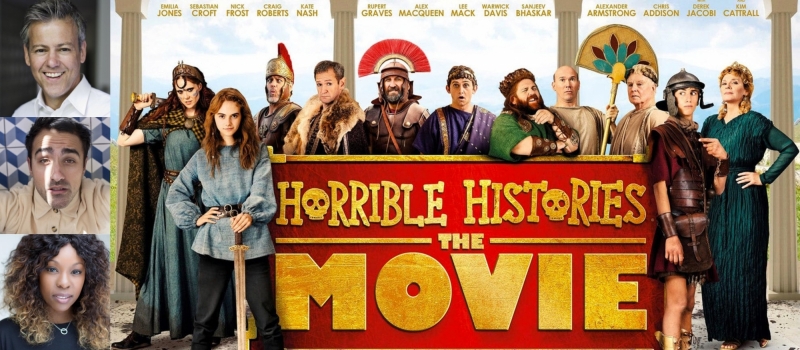 From the minds behind the best-selling book series and the smash-hit television show, comes Horrible Histories: the MOVIE!
Atti, a Roman teenager with brains but no muscle, is always coming up with schemes, but one of these upsets Emperor Nero. For his punishment, he is sent to cold wet Britain on the fringe of the Roman Empire. Whilst in Britain, he is captured by Orla, a feisty Celt, but they eventually come to an understanding, but to Atti's horror, when he is returned to his regiment, he finds himself pitted against Orla and her tribe at the Battle of Watling Street.
Horrible Histories: the Movie – Rotten Romans is in UK cinemas now, and stars Rupert Graves, Jamie Demetriou and Dominique Moore.