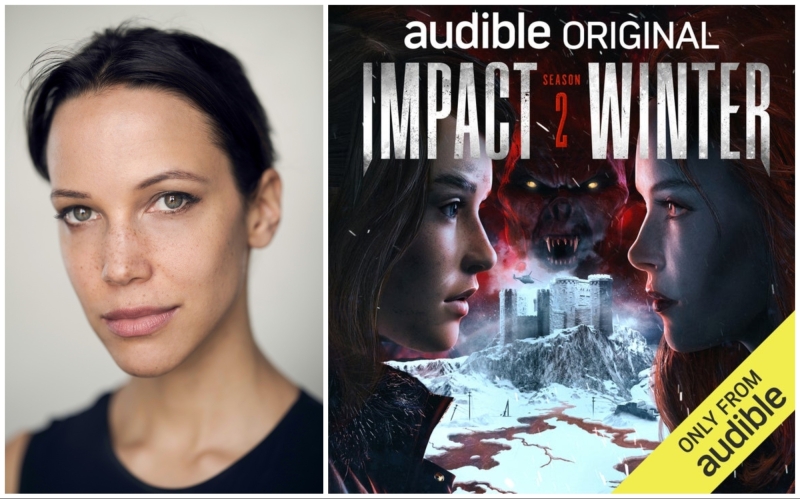 Caroline Ford stars in Impact Winter season 2 – due to debut on Audible, July 13th.
And the long-awaited series is has additionally already been renewed for a third season!
Impact Winter
Impact Winter is set in a world ravaged by a comet strike, allowing hordes of vampires to take over the now-sunless planet. The series revolves around two sisters - the elite vampire hunter Darcy and the younger, more idealistic Hope - as they each fight to keep their lvoed ones alive and free makind from its greatest threat.
"The hit first season of Impact Winter combined extraordinary storytelling with the highest-quality production value and performances. We're delighted to deliver two new seasons of this powerful series that has captivated audiences across the globe," said Audible's Zola Mashariki in a statement. "With the addition of new characters and a similarly immersive soundscape, we are confident that this epic tale will continue to provide listeners with a uniquely entertaining experience."