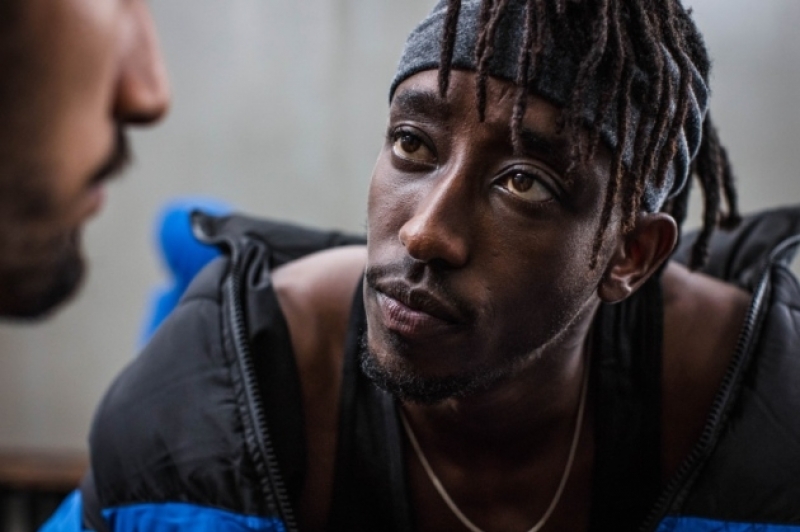 Informer is BBC One's new 6 part drama. A complex, character-driven thriller about Raza, a young second generation British-Pakistani man from East London who is coerced by Gabe, a Counter-Terrorism Officer into informing for him.
Gabe, who has a past he wants to remain secret, is joined by Holly, his new and ambitious partner whose endless curiosity becomes a threat to him. As the central counter-terrorism investigation heats up, the stakes for all three, their families and relationships, get higher and higher.
Informer tells a story about identity in a world where lines are increasingly being drawn and sides are being taken. What happens when you, or your friends, family or neighbours fall on the wrong side of that line and the personal becomes political?
Roger Jean Nsengiyuma stars as Dadir Hassan, a third generation British-Somali. Raised in the concrete tower blocks of East London. Charismatic, ebullient but a half-cocked hand grenade, any interaction with Dadir could end in a hug or a fist fight.
Paul Tylak stars as Hanif Shar, a very vocal armchair social warrior that reads every paper he can get his hands on. Even if the world is on the brink of collapse he would usually be too drunk to do anything about it. He likes to joke around but his drinking masks the deeper pain of having lost his wife.
Informer starts on BBC One on 16th October at 9pm.
Back to News