INSIDE THE TOWER OF LONDON narrated by Jason Watkins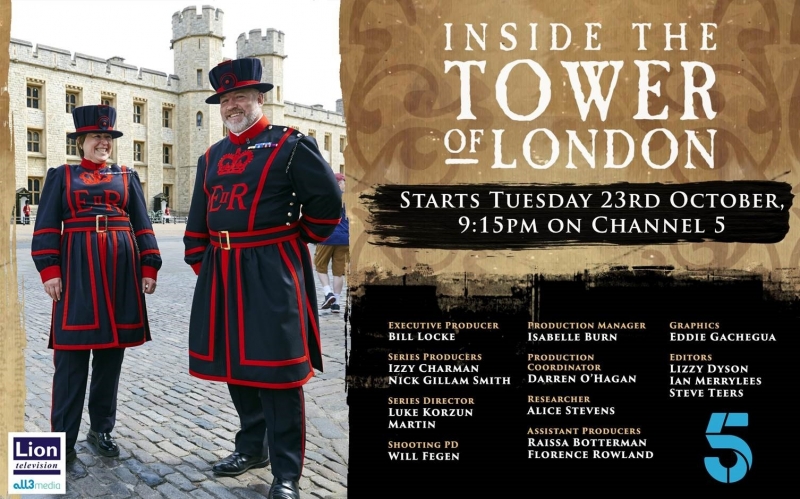 The Tower of London has a rich history which spans over 900 years and has had many famous residents over the centuries. The documentary series explores the fascantating past of one of Britain' oldest and most iconic landmarks.
In the first episode of this four-part series, the documentary goes behind the scenes and shows us what daily life at the Tower is really like, while sharing tales from the landmark's rich history. It focuses on the daily lives of the Beefeaters, following their every day routine and the appointment of a new Chief Beefeater. The episode also looks at the tower's origins in the reign of William the Conqueror and a new exhibition dedicated to the infamous story of the princes in the tower,
Inside the Tower of London was produced by
Lion Television
for Channel 5. It premiers on Tuesday 23rd October, at 9:15pm, on Channel 5.
Back to News