Intelligence, written by and starring Nick Mohammed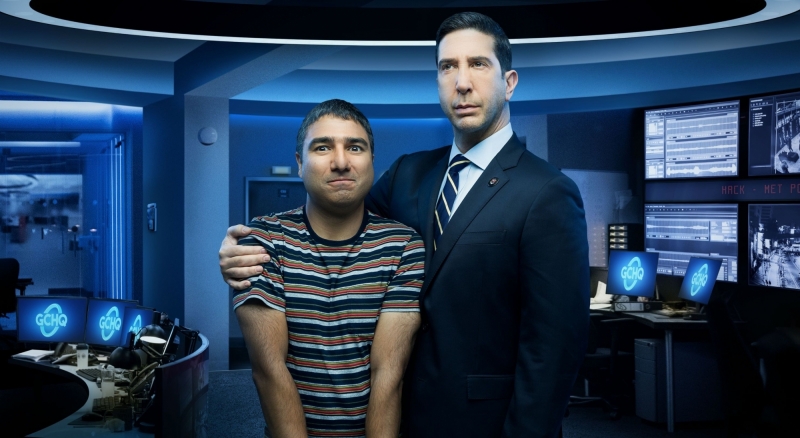 Intelligence is a workplace comedy with a difference, following two mismatched workers in Cheltenham's Government Communication Headquarters (GCHQ).
When David Schwimmer's maverick, power-hungry NSA agent comes over from the US, he teams up with bumbling computer analyst Joseph as part of a newly-formed team to combat cybercrime.
Expect all the usual workplace comedy tropes, mixed in with some Johnny English-esque spy parody led by a talented comedy double act.
Intelligence will premiere on Sky One on the 21st February 2020. The six episodes will then air weekly. It is written by and stars Nick Mohammed.