IT'S A SIN starring Shaun Dooley, David Carlyle, Ashley McGuire & Lloyd Griffith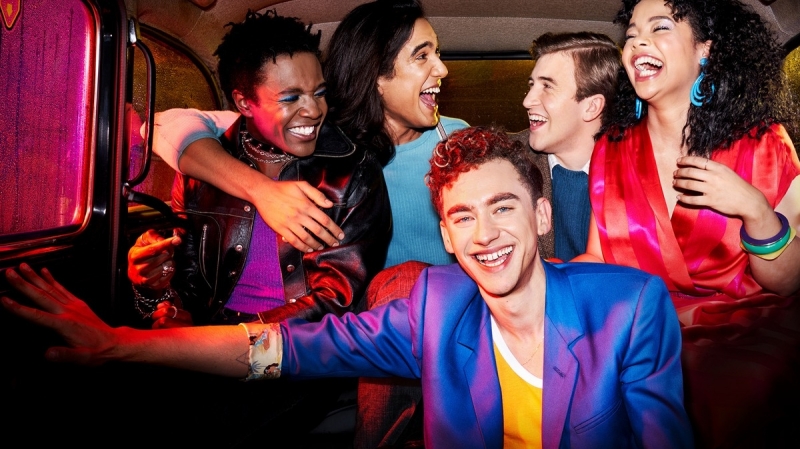 Shaun Dooley, David Carlyle, Ashley McGuire & Lloyd Griffith star in the upcoming Channel 4 and HBO Max drama It's A Sin.
The series is created by Years and Years creator and former Doctor Who showrunner Russell T Davies, and will explore the lives of three young gay men affected by the AIDS crisis of the 1980s.
The series is loosely inspired by Davies own real life experiences– just like the three central characters in It's A Sin, he was an 18-year-old gay man in 1981, at the start of the AIDS crisis.
The five part series focuses on Ritchie, Roscoe & Colin (and their respective families) who move to London in 1981 and rent a flat together (dubbed the 'Pink Palace').
As the AIDS crisis looms, they each have differing attitudes to the then-rumoured virus. Strangers at first they head off to London with hope, ambition and joy… and walk straight into a plague that most of the world ignores.
"Year by year, episode by episode, their lives change, as the mystery of a new virus starts as a rumour, then a threat, then a terror, and then something that binds them together in the fight.
"It's the story of their friends, lovers and families too... Together they will endure the horror of the epidemic, the pain of rejection and the prejudices that gay men faced throughout the decade."
Shaun Dooley plays Ritchie's dad Clive, David Carlyle plays Gregory, Ashley McGuire is Lorraine and Lloyd Griffith plays the estate agent.
It's A Sin will premiere Friday 22nd January 2021 at 9pm on Channel 4. All five episodes will be available to stream on All4 after that.