James McAvoy narrates THE BRIDGE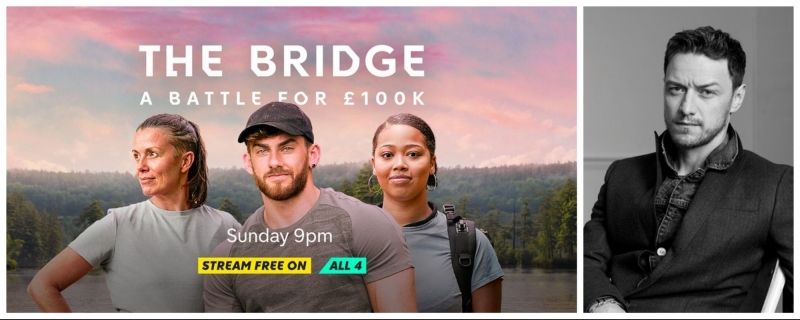 James McAvoy narrates the brand new Channel 4 reality show, The Bridge.
12 strangers take on an epic challenge in the British Countryside to build an 850-foot bridge on the banks of a lake to reach an island 250 meters away where they have a chance to win a £100,000 prize.
Based on a Spanish reality series, the group will have 20 days in which to construct the bridge together whilst overcoming a series of surprise twists in the process and learning to work as a team.
This challenge is designed to test their talents, teamwork and tenacity, in a bid to win a life-changing sum of money.
If they reach the money, each contestant will get to vote for who they think is the most deserving of the prize. The winner will then decide whether to keep all the money or to share it with their peers.
This will be "the ultimate test of mental skill, physical agility and group dynamics as the strangers live together in the beautiful British countryside".
Expect entertaining twists, comedy, drama and a lovely voiceover!
The Bridge is on Channel 4 on Sunday night at 9pm from 11th October.