JOJO & GRAN GRAN Series 2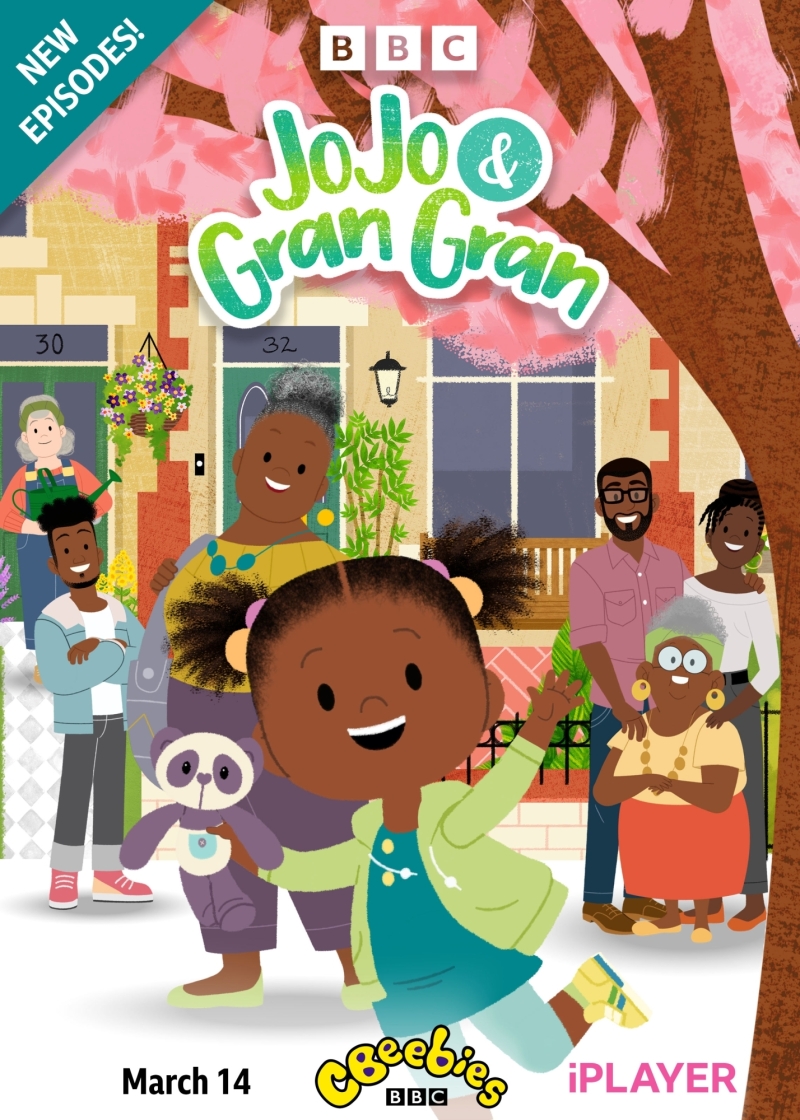 JoJo & Gran Gran launches their second series on Monday 14th March at 5.25pm on CBeebies.
The series follows JoJo who adores her grandma, Gran Gran, and they love to spend time together while JoJo's Mummy and Daddy are at work. Gran Gran always has something exciting planned when JoJo comes to visit and this new series launches with some spring episodes.
Teresa Gallagher, Katherine Kelly & Doc Brown all voice characters in the new episodes.