LOST IN SCOTLAND with Miriam Margolyes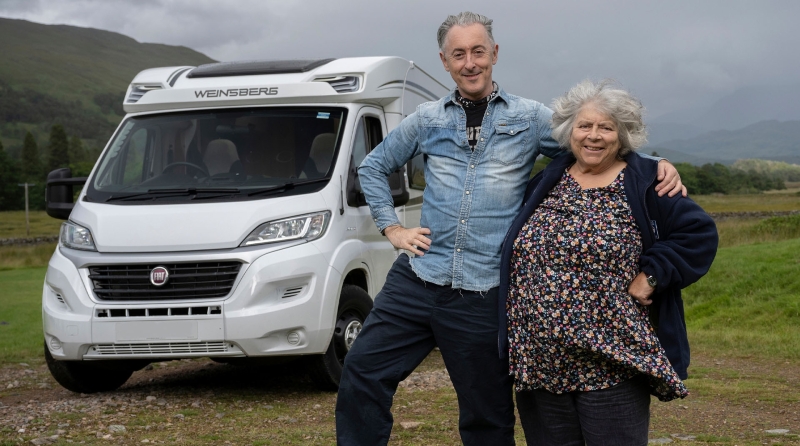 Hollywood actors Miriam Margolyes and Alan Cumming take off on a motorhome adventure to roll back the decades and rediscover their Scottish roots.
They start out in Glasgow, visiting the street where Miriam's Jewish family first lived in Scotland, then journey north into the Highlands. Alan learns about his ancestral past at Cawdor Castle, they meet up with fellow actor Bill Paterson and stop off in Carnoustie, where things take a somber turn as Alan remembers his abusive childhood.
Part rediscovery, part revelation and always a total riot. This 3 part series sees the pair get personalised tartan, do a DNA test and do some Gaelic singing.
Miriam and Alan: Lost in Scotland begins airing on Channel 4 on Tuesday 16th November at 9:15pm.