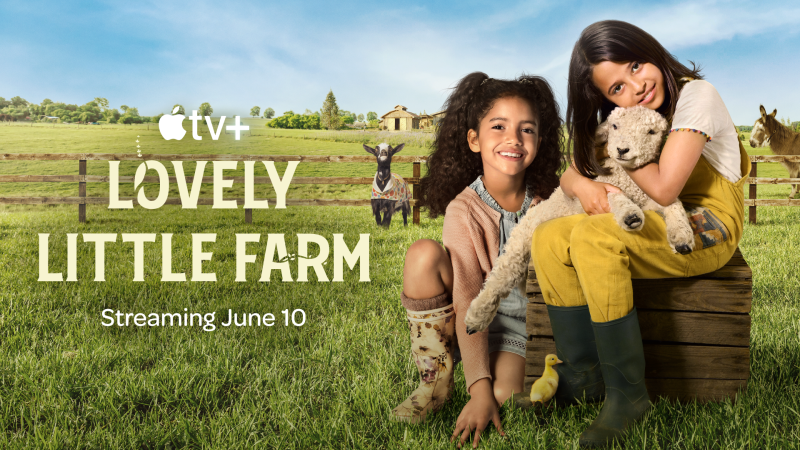 Lovely Little Farm will be on Apple TV+ from 10th June!
The brand new series is a live-action animated hybrid kids and family show. It follows sisters Jill and Jacky as they love and nurture all the animals on their farm nestled in lavender fields. Being a young farmer isn't easy, but every day brings these sisters adventure and a chance to grow. The live-action animated hybrid uses the latest computer generated technology, working with Industrial Light and Magic, to bring the series to life.
The series features the voice talents of Dominique Moore as Pickle Pony and Joel Fry as Al Alpaca.