Miriam Margolyes narrates QUEEN VICTORIA: IN HER OWN WORDS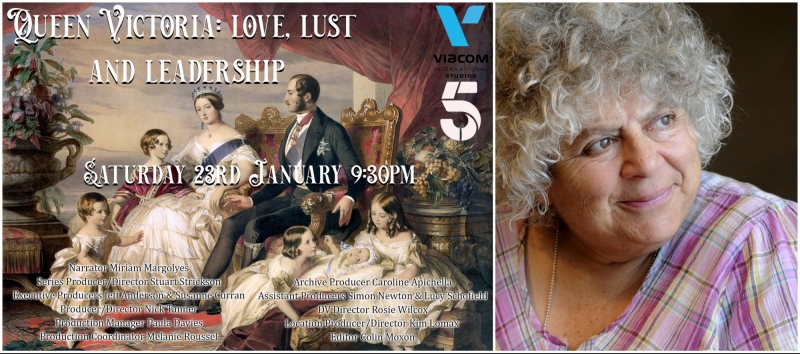 Miriam Margolyes narrates the brand new 3 part documentary series, QUEEN VICTORIA: IN HER OWN WORDS.
This series takes a female centred view of Queen Victoria and representing her as the trailblazing monarch she was. Not only did she define an era - the Victoria we know. But she was also the first British monarch to ever have a child while on the throne; the first female ruler of Britain for over 200 years and, to the modern mind, the first example of a women being both wife, mother and monarch.
The Victoria we don't know will be explored in this series as we are able to tell her story through her own words/diaries/letters.
The First episode is all about 'Love, Lust & Friendship'. It focuses on her struggles to balance her responsibilities as a monarch and mother to nine children. The birth of her first child, the first time in history for a ruling British monarch, was attended by several key figures, including the prime minister. The programme also explores her misgivings about parenthood and the construction of Osborne House on the Isle of Wight.
Discover the truth about the Queen's lost years after the death of her husband, before she eventually emerges once more to lead her country.
Catch the series on Saturdays at 9.30pm on Channel 5 from 23rd January.