NEW ANIMATED SERIES The Rubbish World of Dave Spud, starring Jane Horrocks and Akiya Henry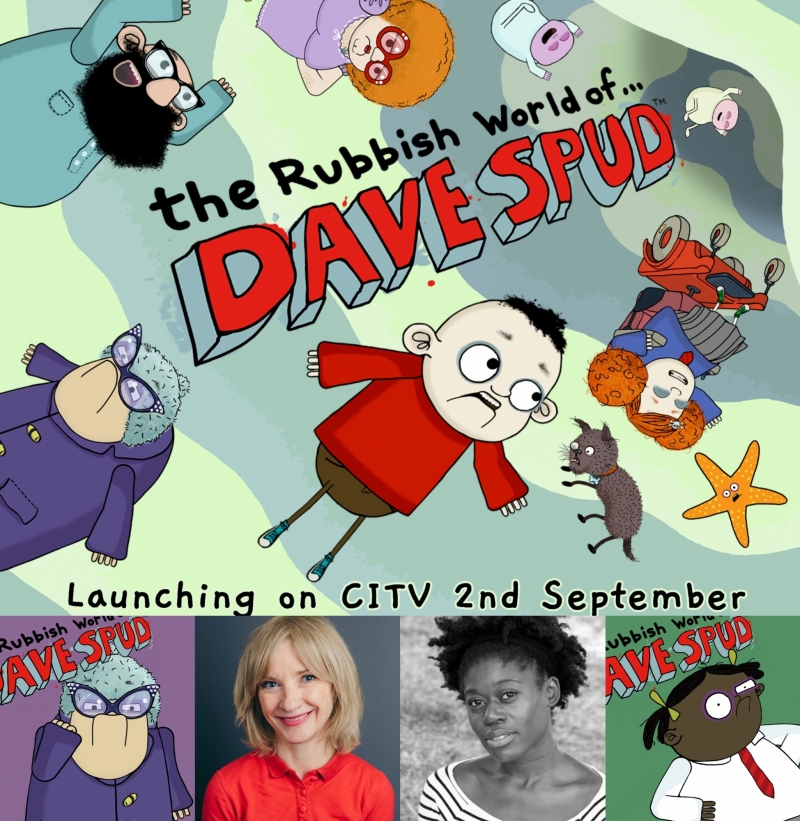 Dave Spud. Just an ordinary kid. An average boy. AN UNWITTING CREATOR OF CHAOS.
Dave, Grimsby's own magnet for disaster, is a fighter against the odds and our unlikely hero. He knows that no matter how rubbish things get, there is always room for them to get worse. BUT BRING IT ON! For Dave and his Spud family are united – together they WILL prevail and do so with GUSTO!!! Side note: And be back in time for tea.
The Rubbish World of Dave Spud follows the misadventures of underdog Dave Spud and his family, as they embark on some extraordinary expeditions along with the likes of Gareth the Starfish and one eyed flea ridden Fuzzypeg the dog!
It's never long before the world starts to misbehave around Dave. No matter how ordinarily his day may have begun, events frequently take a peculiar and surreal twist. When things go awry for Dave (and they do), Dave has to use every one of his average abilities to the heroic max (we use the term 'heroic' loosely) if he is to triumph during these adventures and restore normality (as normal as it can be in the world of Spud).
The Rubbish World of Dave Spud starts Monday 2nd September 2019 at 4.15pm on CITV, and stars Jane Horrocks as Gran and Akiya Henry as Lil Sue.