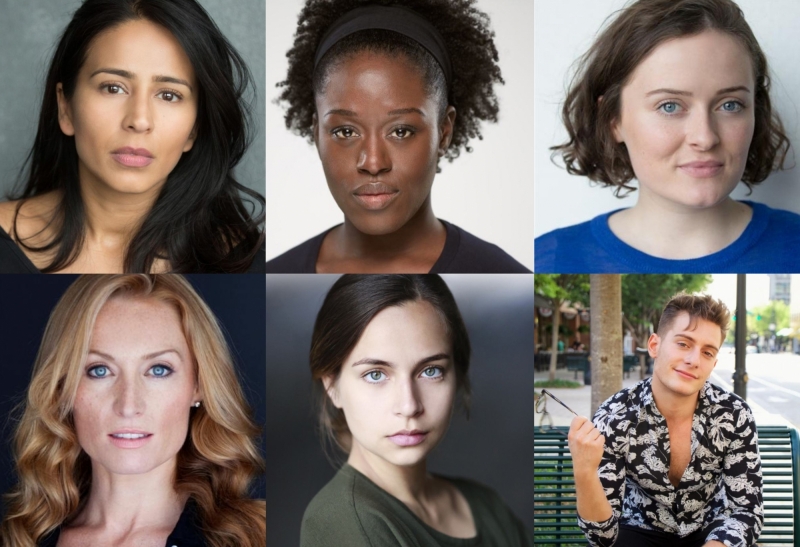 We're super excited to add a bunch of brilliant new voices to the UV team: Farzana Dua Elahe, Michelle Asante, Jessica Brindle, Selma Alkaff, Victoria Smurfit and Riyadh Khalaf.
Farzana is an actress and writer, who has worked extensively at the National and Royal Court theatres, on the BBC and across radio and film. She is also a music DJ and is part of Sotuh East-London DJ/producer duo Habit to Others.
Her voice is clear, energetic and fresh.
Michelle is an actress with credits across theatre and TV, and has most recently filmed a role in the BBC adaptation of Malorie Blackman's NAUGHTS & CROSSES.
Her voice is clear, engaging and friendly.
Jessica has just graduated from the Royal Conservatoire of Scotland, and can currently be seen in the National Theatre's production of TOP GIRLS.
Her voice is bright, comedic and versatile.
Victoria is an Irish actress, known for the NBC period drama DRACULA and the guest villainess Cruella de Vill on ABC's ONCE UPON A TIME.
Her voice is authoritative, deep and luxurious.
Selma is half Arab-Singaporean and half Swedish. She speaks English and Malay fluently as well as speaking Swedish. She is based in London and will graduate from Royal Central School of Speech & Drama in the summer of 2019.
Her voice is clear, engaging and soothing.
Riyadh is a seasoned presenter and YouTube content creator. He is best known for fronting the ground-breaking BBC Three documentary series 'Queer Britain' which received both critical and public acclaim for it's punchy exploration of the issues facing the LGBTQ+ community in the UK.
His voice is bubbly, fresh and soft.