PRISONS UNCOVERED: OUT OF CONTROL?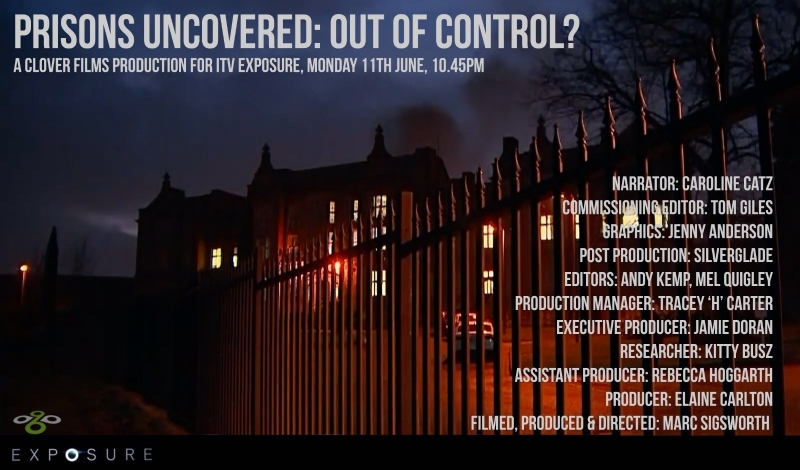 In December 2016, HMP Birmingham became the scene of Britain's worst prison riot for 25 years as staff lost control of four wings and up to 600 prisoners were let out of their cells.
"The government doesn't have a grip on the system and there's a cost in blood being paid" – Nick Hardwick, former Chief Inspector of Prisons
"The increase in the incidence of riots is a clear indication that prisons are in a state of chaos" – Phil Wheatley – former Director General of HM Prison Service
This new documentary in the Exposure current affairs strand goes behind bars to show the inside story of the prison system using dramatic footage filmed in jails by inmates.
Featuring new interviews with senior figures in the justice system interwoven with footage taken by prisoners on illegal mobile phones, this programme investigates the state of our prisons and ask why the Birmingham riot happened. It shows how the riot unfolded using never previously broadcast recordings of radio messages made by staff during the disorder.
Exposure has also obtained a copy of the official report into the Birmingham riot that the Government refuses to publish. With violence in prisons at record levels, this film contains an interview with and dramatic CCTV footage of a prison officer who was attacked in jail and thrown down stairs, ending his career.
Prisons Uncovered: Out of Control? is on Monday 11th June at 10:45pm on ITV, narrated by
Caroline Catz
.
Back to News