Rosamund Pike is GLITTERHORN in LOVE MONSTER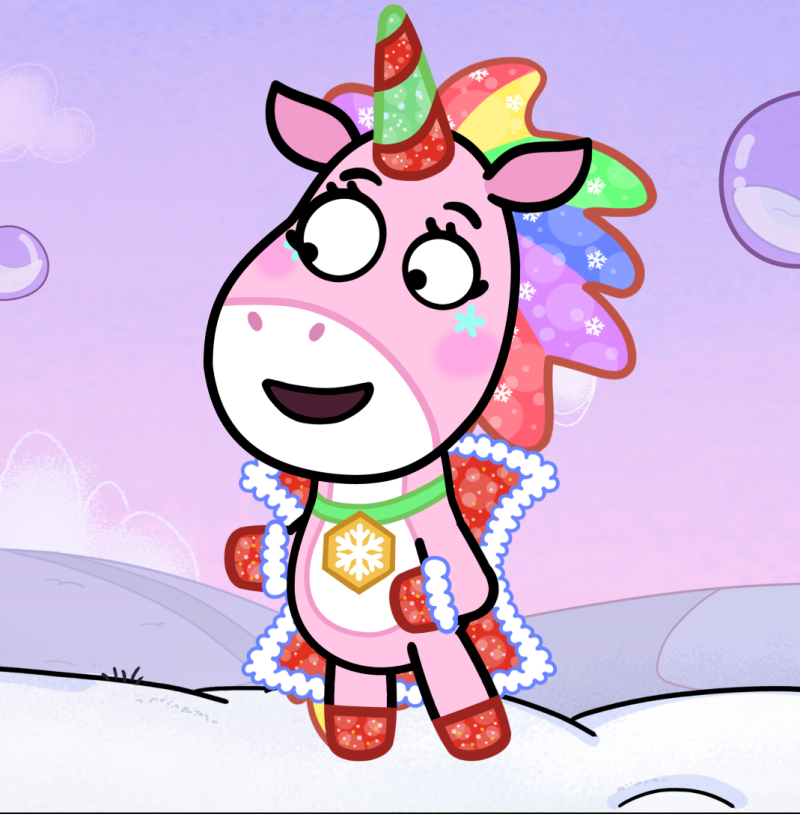 Rosamund Pike is joining the cast of Love Monster for their Christmas Special!
Love Monster is a delightful pre-school animation centred on friendship, trying new things and celebrating uniqueness and life's little wins.
Rosamund is voicing the character of Glitterhorn, A very special, glittery unicorn who flies into Fluffytown to spread some festive sparkle in the Love Monster Christmas Special A Very Merry Unicorn Day!
A Very Merry Unicorn Day airs on 6th December on CBeebies and will be available on BBC iPlayer