Sally Phillips narrates BRAND NEW UNDATEABLES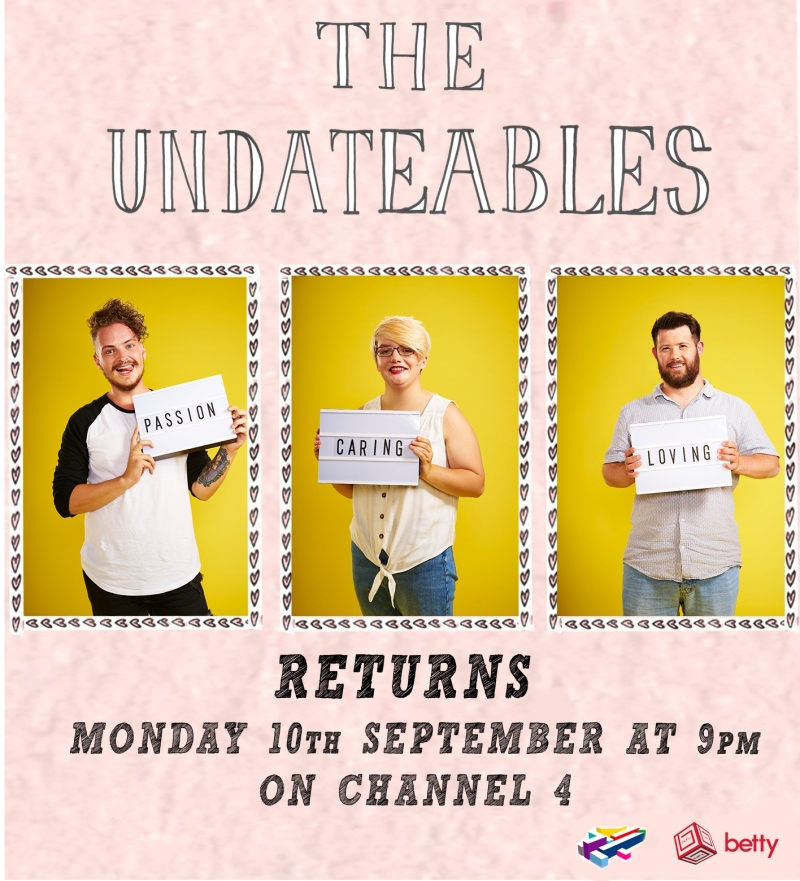 Sally Phillips narrates the ninth series of The Undateables.
Singleton's with learning difficulties and/or disabilities and who've struggled with dating in the past are set up on blind dates – on which the cameras tag along.
In this brand new series, we follow a new cohort of 'undateable' singletons, starting in the first episode with Charlotte, 21, who has Asperger's; Mitch, 24, who was born deaf; and James, 25, who has Down's syndrome.
Charlotte is particularly winning – a film buff, she tries to explain the appeal of cinema: "It's an escape… You can go to the cinema and see a love story between a woman and a fish man!"
The Undateables airs on Mondays at 9pm on Channel 4.
Back to News