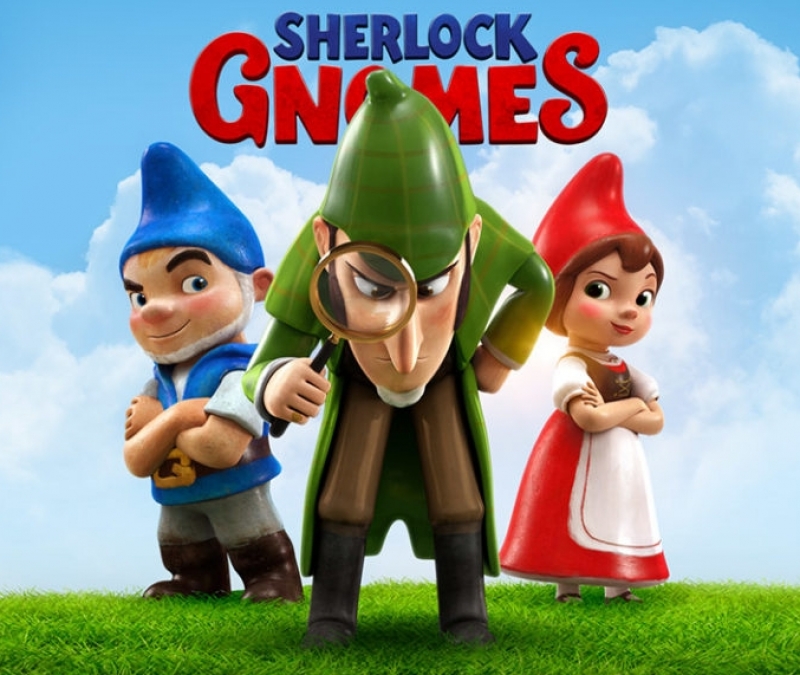 The beloved garden gnomes from GNOMEO AND JULIET are back for a whole new adventure in London.
When Gnomeo and Juliet first arrive in the city with their friends and family, their biggest concern is getting their new garden ready for spring. However, they soon discover that someone is kidnapping garden gnomes all over London. When Gnomeo and Juliet return home to find that everyone in their garden is missing – there's only one gnome to call...
SHERLOCK GNOMES
. The famous detective and sworn protector of London's garden gnomes arrives with his sidekick Watson to investigate the case.
Unfortunately Sherlock, "the greatest ornamental detective", is neither as brilliant nor as insightful as his human counterpart, and as the crimes against gnomanity continue, the threat to their world becomes bigger than they ever imagined.
Back to News