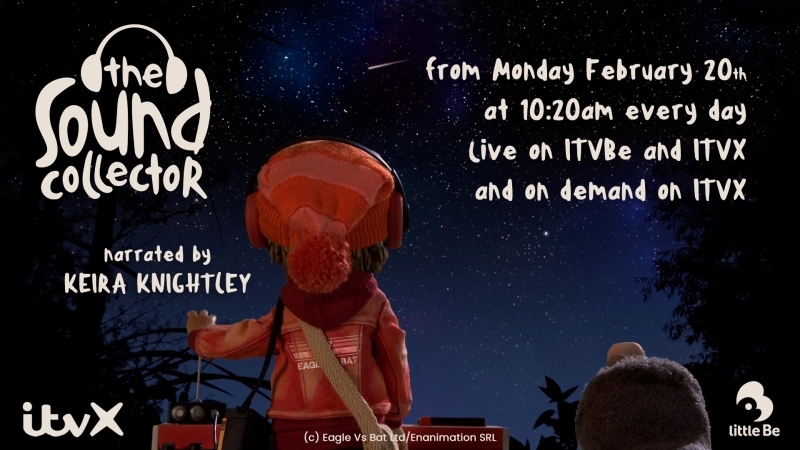 Coming to ITVBe, ITVX and ITVX on demand, The Sound Collector is a brand-new children's animation produced by the production company Eagle vs Bat.
The show's central character is the Sound Collector (voiced by Keira Knightley), a small but very active little being with a passion for sound despite being very hard of hearing. As his name suggests, the sound collector spends his days collecting the sounds of the world around him; from hissing tides, to the snores and snuffles of his best friend Mole, no sound is unworthy of being added to his collection.
Premiering Monday, the 20th of February, this quirky new show is a delight to both the eyes and ears, employing the use of stop motion animation.
60 x 5 minute episodes will be available everyday at 10am from the 20th.