Primary tabs
SPACE CHICKENS IN SPACE on Disney XD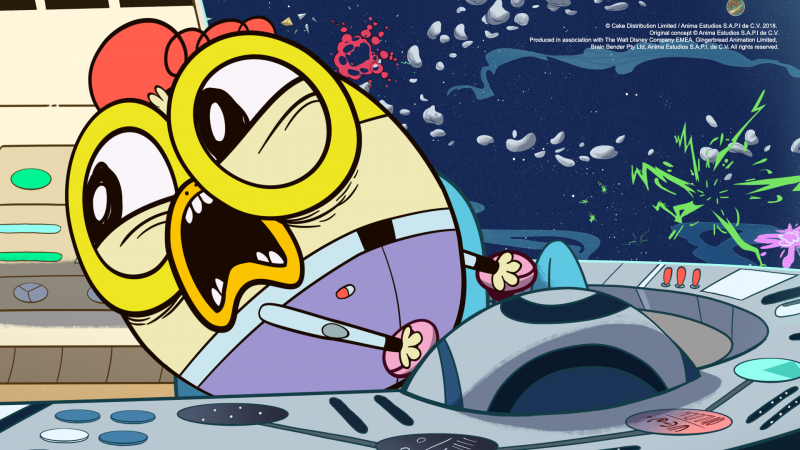 The awesome Space Chickens in Space lands on Disney XD from Monday! And every Monday @ 4.30pm and Saturday @ 11am.
The 52 x 11 minute animated comedy is aimed at 6 to 11 year olds and sees three chickens having to face unthinkable challenges of technology, school and sibling relationships on a diplomacy school in outer space.
We have the brilliant Nick Mohammed voicing the audaciously funny, lovable and utterly brilliant Finley!!