Stephen Mangan narrates OLD PEOPLE'S HOME FOR 4 YEAR OLDS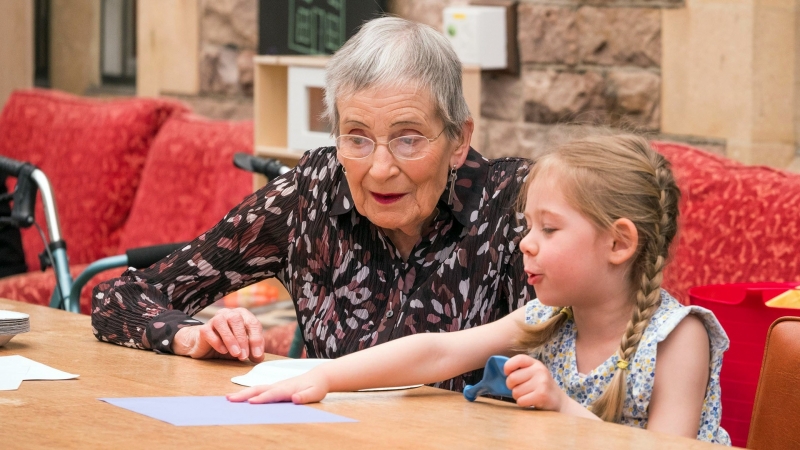 Following the 2017 series, the documentary follows a group of pre-schoolers who relocate to a temporary nursery inside the UK's largest retirement village,
Lark Hill Village in Nottingham, which is home to more than 400 OAPs.
The five-part series will follow a three-month experiment in an attempt to prove that mixing two generations can transform the physical, social and emotional well-being of both age groups. The experiment is led by three geriatric specialists. The 10 four year olds will share their classroom with 11 pensioners. The senior group will undergo tests to measure mood, memory and mobility during their daily interaction with the kids.Inspired by the show's previous project in Bristol. The pensioners this time are much older and the nursery runs for twice as long, stretching the older group's stamina with excursions, dancing and a daily timetable of nursery activities.
The documentary series was produced by
CPL Productions
for Channel 4 in the UK.
Back to News