THIS TIME WITH ALAN PARTRIDGE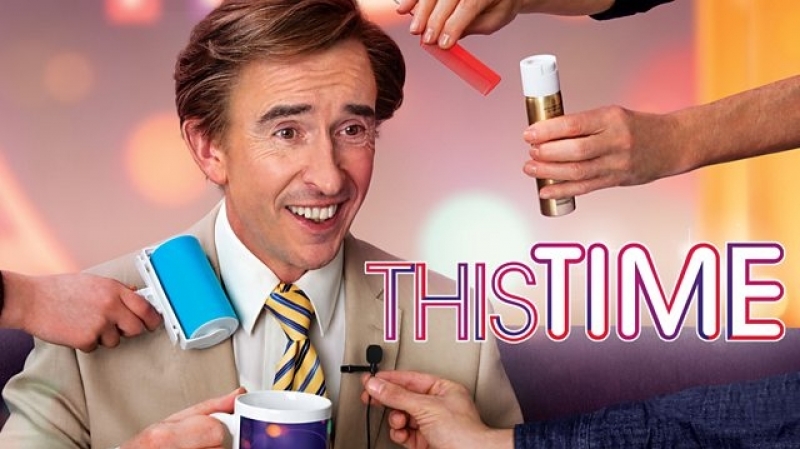 This Time with Alan Partridge marks the long-awaited return of Steve Coogan's bumbling broadcaster to the BBC. It's more than 25 years since Coogan and Armando Iannucci created the character, and despite being a complete and utter liability, Partridge has somehow managed to get back inside Broadcasting House for a new live chat show…
Alan has been handed a career lifeline- due to the sudden illness of its regular host the BBC One magazine show This Time gives Aan the chance to stand in as co-host. A real chance for the consummate broadcaster to flit effortlessly between seal pups, hand washing and cyberterrorism. But can he capitalise on the opportunity?
The mock-live half-hour programme – which sounds a lot like The One Show – features "a heady mix of consumer affairs, current affairs, viewer interaction, highbrow interview and lightweight froth".
It has been pegged as "the perfect shop window for a man of Alan's gravitas" and it's hoped that the show "will, or should, see him finally recognised as one of the heavyweight broadcasters of his era".
Coogan is back as Partridge of course, and Tim Key reprises the role he played in the film 'Alan Partridge: Alpha Papa' – although this time, instead of being known as Sidekick Simon his character is billed as Simon Denton.
The new six-part comedy starts on BBC1 on Monday 25th February at 9:30pm.
Back to News