TOGETHER starring James McAvoy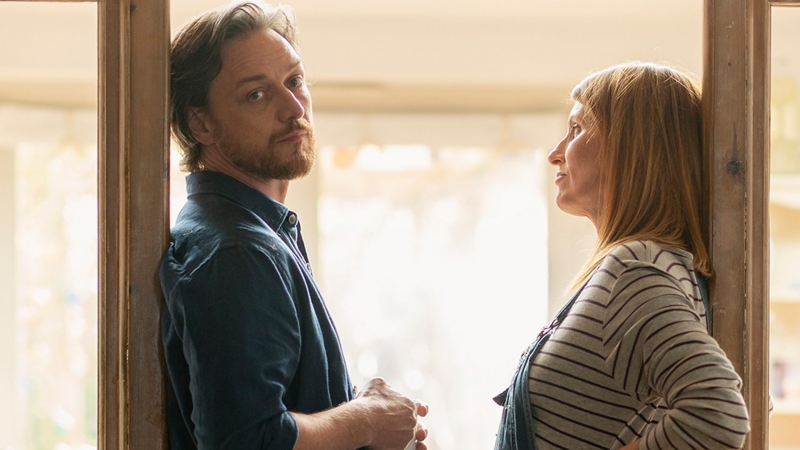 James McAvoy stars in BBC Two's brand new drama, Together.
The one-off film, written by Dennis Kelly, focuses on the rocky relationship between a married couple and their son during the coronavirus lockdown, from its start in March 2020 to the current day. The struggling couple have spent years quietly hating and avoiding each other in their own home. However, lockdown forces them to confront the major issues in their relationship.
The wife, simply known to the audience as She, is a co-ordinator at a refugee charity. Dealing with affairs for the whole of Europe, she's understandably kept very busy at her job.
He, the husband, is a self-employed, self-made man who runs a boutique computing consultancy – yet he's been forced to furlough his staff and take up growing vegetables.
For a while, the only thing that's been holding their relationship together has been their 10-year-old son, Arty. However, when the stresses of the pandemic start to take hold, they soon find that there's no way to avoid actually speaking to one another again – and making decisions about the future of their marriage.
Together is on Thursday 17th June 2021, from 9pm to 10.30pm on BBC Two.