Tom Hardy to narrate ALL OR NOTHING: TOTTENHAM HOTSPUR series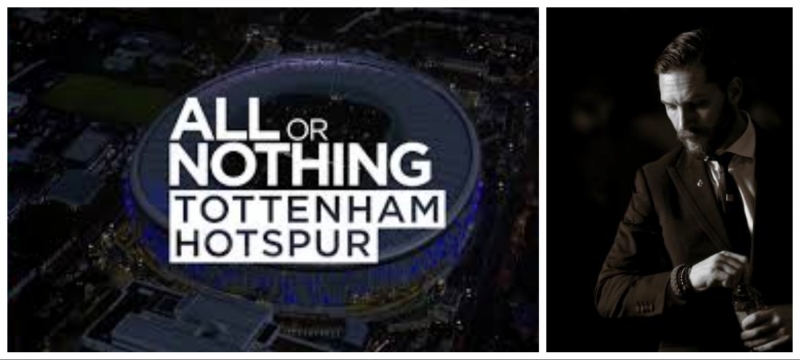 Tom Hardy will narrate the new Amazon Original series All Or Nothing: Tottenham Hotspur. The new nine-episode docuseries will give viewers an exclusive and unprecedented behind-the-scenes look at Tottenham Hotspur.
We will see the trials and tribulations of their 2019/2020 season, never-before-seen footage from behind the curtain at the new Tottenham Hotspur Stadium and the arrival of Jose Mourinho as head coach. The series will follow players and staff throughout the Club on their journeys during this season and the reaction to the coronavirus pandemic – and the subsequent delays to the Premier League season – from inside the dressing room and board room.
The first three episodes will be available exclusively on Amazon Prime from the 31st August. Then a further three episodes will be available on Monday 7th September, with the final three episodes including an exclusive bonus episode, available on Monday 14th September.