War For New Terra, narrated by Jaimi Barbakoff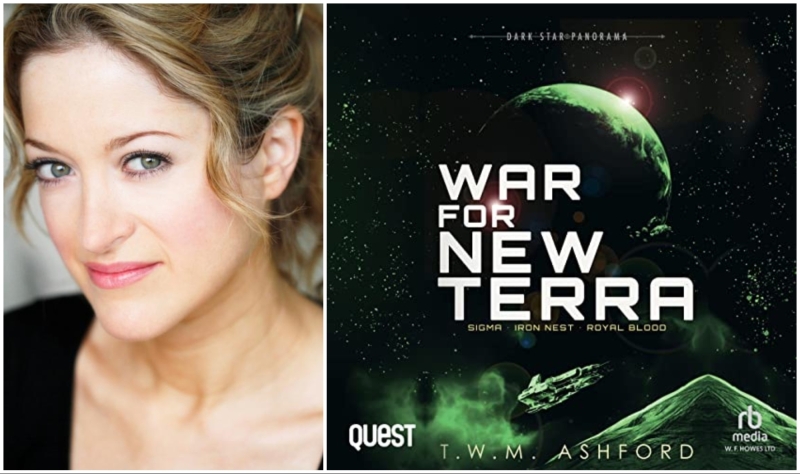 Jaimi Barbakoff narrates the thrilling sci-fi series, WAR FOR NEW TERRA, released today on Audible.

After Earth is destroyed, the discovery of a new planet promises the rebuilding of civilization for the survivors trapped on board the Arks orbiting New Terra. The planet is theirs; they just need to deal with the pesky bug situation first.
Ginger and her squadmates in Fireteam Sigma are no strangers to alien worlds—this isn't the first planet they've tried to colonize. But they've never gone up against an enemy like this before: hungry seven-foot roaches capable of biting a marine in two. It's going to take everything Sigma's got—and more—to survive.
Can Fireteam Sigma liberate the first New Terran city? Or has humanity simply delayed its own extinction?

Listen now:
https://www.audible.co.uk/pd/War-for-New-Terra-Books-1-3-Audiobook