THE WHEEL OF TIME audiobook & series with Rosamund Pike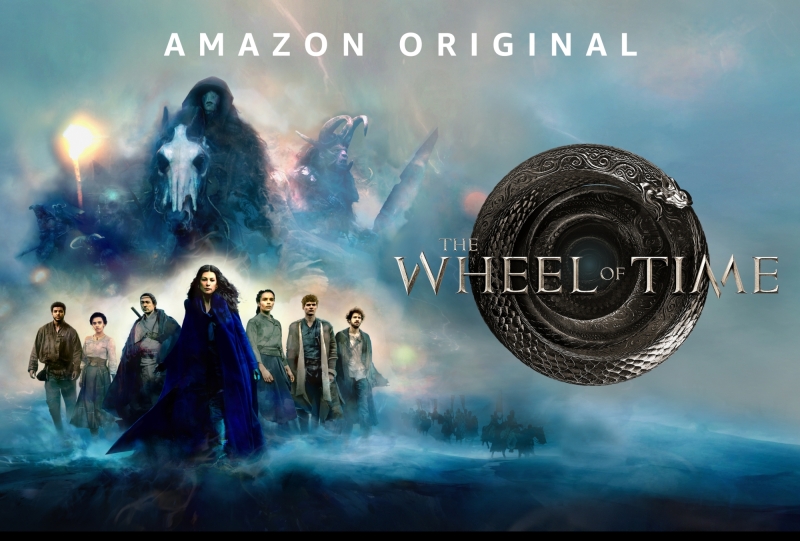 It's an exciting week for sci fi fans as the first Wheel of Time audiobook, The Eye Of The World, is released today (16th November) and the new TV series is released on Friday 19th November.
Robert Jordan's The Eye of the World is narrated by Rosamund Pike. Originally published in 1990, this is the first volume of Jordan's The Wheel of Time epic fantasy classic. The Wheel of Time spans 14 novels — the last three were completed by Brandon Sanderson after Jordan died in 2007 — and has sold more than 90 million copies internationally, ranking as the biggest-selling fantasy series since The Lord of the Rings.
The story chronicles the journey of Moiraine, played by Pike in the TV series, a member of an all-female magical organization called the Aes Sedai, as she embarks on a dangerous journey with five young villagers. Moiraine believes one of the five villagers is prophesied to be the Dragon Reborn, who will either save humanity or destroy it.
The Wheel of Time will premiere its first three episodes on Amazon Prime Video on Friday 19th November 2021, before shifting to a weekly release schedule.
There will be a total of eight episodes in the first series which also stars Maria Doyle Kennedy as Illa.